The TRM Story
Tony Roche opened his doors in 1981 at Georges Court Waterford. Within 2 years Tony expanded his business to a much bigger store also located in Georges Court.
Tony Roche menswear went from strength to strength and survived many years in business in Georges Court.
Tony's daughter Elaine opened a shop called Route66 right next door to him in 1990. Elaine had 18 successful years in the business before deciding to explore other avenues. Elaine came back into the business 7 years later to take over from her Dad.
Elaine decided to open a shop in Michael Street and rebrand the business as TRM her dad's initials. Elaine decided to introduce a ladies section, add a coffee station as well as hosting Rafs barbers. This is how the shop is today.
The ground floor has a huge range of smart casual menswear and a ladies section. The first floor has a fantastic range of suits for all occasions.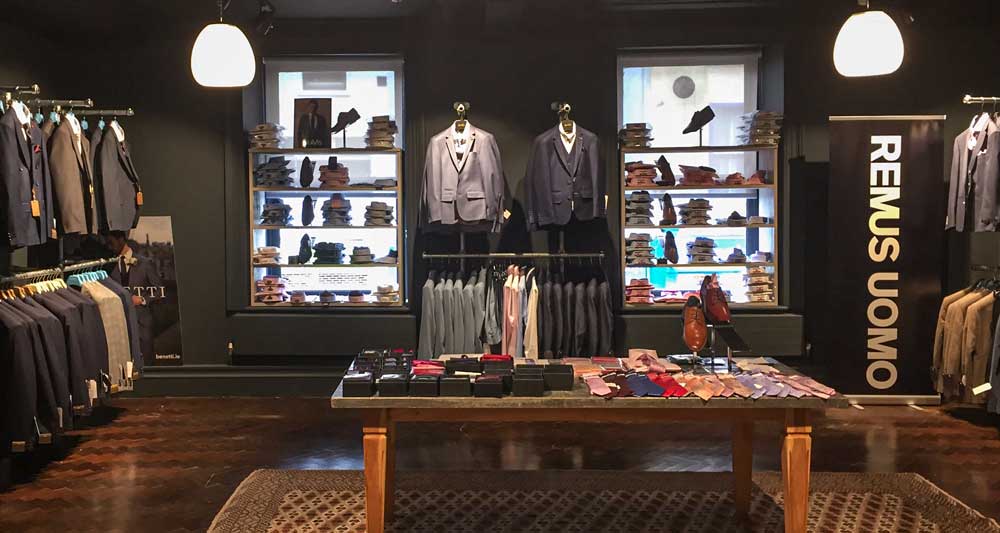 TRM Waterford
45-4 Michael St.
Waterford, X91 P92
051 875 593
TRM Tramore
Apt 1 Queen Street
Tramore, X91 X563
051 338 131